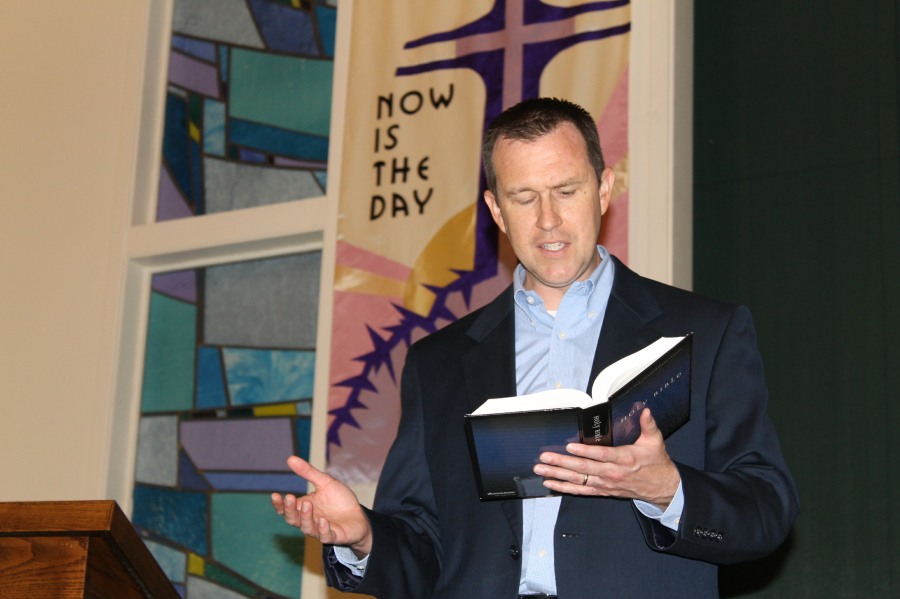 Pastor Mike Mirakian, Senior Pastor
---
It is my joy to serve alongside the gracious people of Broadway Covenant Church. God has nurtured a passion in my heart for Jesus and called me to preach His life-changing word in the church. I rejoice to serve Christ through preaching, caring for the people of the church and helping to guide our shared mission. I love to witness God changing people's hearts and believe that Jesus offers new and joyful life to all who seek Him in faith.
I am married to a wonderfully gifted woman named Laura. We met in seminary where Laura earned a Master of Arts in Theological Studies. We are blessed with two exceptional children named David and Noelle.
Aside from ministry, I enjoy spending time with my family, squeeze in a few rounds of golf, can't get enough news or college basketball, and am pretty handy in the kitchen.
Prior to my call to Broadway, I served Covenant churches in Lansing, MI and Springfield, MA. I hold a Master of Divinity from Gordon-Conwell Theological Seminary (S. Hamilton, MA) and completed additional studies at North Park Theological Seminary (Chicago, IL). I also hold a B.A. in International Relations from William Jewell College (Liberty, MO).
---
Have More Questions?.
If you have more questions about us, just ask. We will get back to you as soon as we can.
Contact Us