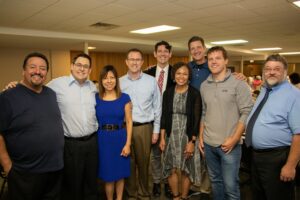 Loving all we come in contact with all over the world, in the name of Christ.
---
Broadway Covenant Church started as a "Light House on Broadway" with a motto, "Jesus Saves!"
The roots of our church were the Swedish Mission Covenant Church. Our entire heritage has been to emphasize missions both at home and abroad, to bring the simple message that "Jesus Saves" to the community at home and to the rest of the world. As stated in the Great Commission:
"Therefore, go and make disciples of all nations." Matthew 28:19.
We Support:
Alaska Ministries
Bob and Joyce Widman
Missionary Aviation Repair Center
KICY Radio
Byron and Sue Bruckner
Covenant Youth of Alaska
Alaska Christian College
In Japan
In Asia
Justin Murdock – Ft. Hood, TX
WO1 Robert Gill – South Korea
Covenant Missions
Coins for Congo
Covenant Kids Congo
Have More Questions?.
If you have more questions about us, just ask. We will get back to you as soon as we can.
Contact Us