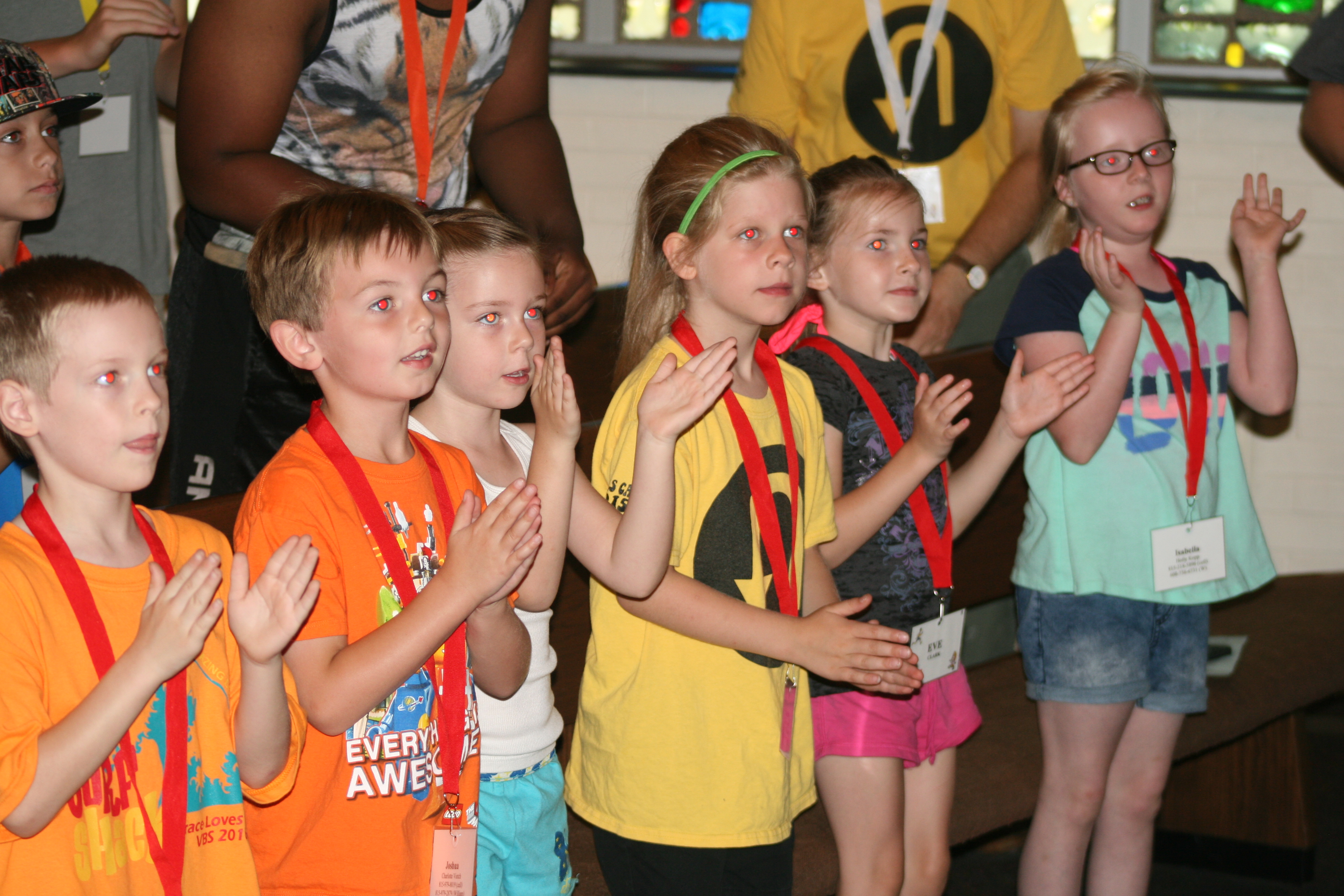 Teaching, loving and mentoring in the name of Christ.
---
Our Children's Ministry is a place where kids can have a great big life with a great big God. A place where faith, imagination, and learning go hand in hand. A place where loving God is cool and kids rule! Our ministry serves infants through 5th grade. Check out all of the great opportunities for your kids to live their best life now.
"And these words that I command you today shall be on your heart. You shall teach them diligently to your children, and shall talk of them when you sit in your house, and when you walk by the way, and when you lie down, and when you rise. You shall bind them as a sign on your hand, and they shall be as frontlets between your eyes. You shall write them on the doorposts of your house and on your gates."— Deuteronomy 6:6-9
Sunday School
Children feel welcome and loved at Sunday school for preschool through grade school. It's a safe place where they can have fun and learn about the joy of knowing Jesus. Classes start each Sunday at 9 a.m. during the school year.
Have More Questions?.
If you have more questions about us, just ask. We will get back to you as soon as we can.
Contact Us