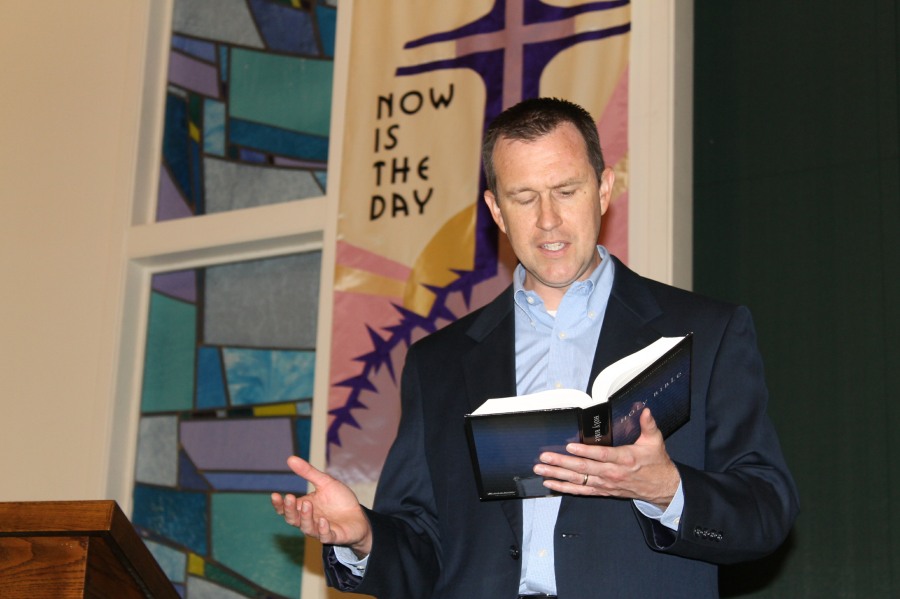 Pastor Mike Mirakian, Senior Pastor
---
It is my joy to serve alongside the gracious people of Broadway Covenant Church. God has nurtured a passion in my heart for Jesus and called me to preach His life-changing word in the church. I rejoice to serve Christ through preaching, caring for the people of the church and helping to guide our shared mission. I love to witness God changing people's hearts and believe that Jesus offers new and joyful life to all who seek Him in faith.
I am married to a wonderfully gifted woman named Laura. We met in seminary where Laura earned a Master of Arts in Theological Studies. We are blessed with two exceptional children named David and Noelle.
Aside from ministry, I enjoy spending time with my family, squeeze in a few rounds of golf, can't get enough news or college basketball, and am pretty handy in the kitchen.
Prior to my call to Broadway, I served Covenant churches in Lansing, MI and Springfield, MA. I hold a Master of Divinity from Gordon-Conwell Theological Seminary (S. Hamilton, MA) and completed additional studies at North Park Theological Seminary (Chicago, IL). I also hold a B.A. in International Relations from William Jewell College (Liberty, MO).
---
Skyler Retzlaff, Youth Director
---
My name is Skyler Retzlaff. I studied Youth Ministry at Moody Bible Institute, graduating in 2012. I attended Broadway Covenant during high school and have always had a heart for this church.
I have a passion to teach kids everything that I know. I have been doing that since I was young. I also enjoy cycling, snowboarding, music and art. I have a passion for the Lord, as I came to know Him when I was older than most in the Kingdom.
I believe that His forgiveness trumps all and I am passionate about informing people of the ever pursuing grace that is chasing us.
Have More Questions?.
If you have more questions about us, just ask. We will get back to you as soon as we can.
Contact Us